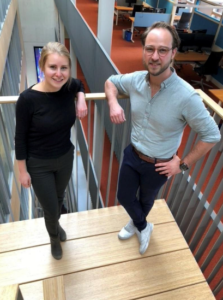 On July 8-9, the annual EUROoCS conference took place online. Joram Mooiweer gave a presentation on the research he is doing together with Renée Moerkens. Both Renée and Joram are PhD-students within NOCI and working at University Medical Center Groningen (UMCG).
The presentation on their intestine-on-chip, with which they are researching the genetic factors that contribute to the development of celiac disease, resulted in the "Young Investigators Presentation Award".
Congratulations to the Groningen team!