Groningen, the Netherlands
3-4 December, 2019
For NOCI members only!
The two day practical training will be organised on 3-4 December 2019, at the UMCG in Groningen.
Utrecht, the Netherlands
10-11 December, 2019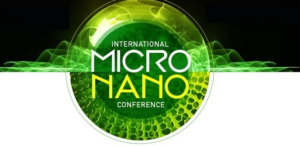 The international MicroNanoConference is organized by the Dutch association for Microsystems and Nanotechnology MinacNed. This conference provides a platform where micro technologies can find a way into the macro world. The conference brings together researchers, entrepreneurs and policy makers to create a sustainable economic and social value to the society.
t.b.d., The Netherlands
12-13 March, 2020
On March 12-13, 2020, the NOCI retreat will be organized for NOCI PhD-students/Postdocs (on invitation only).