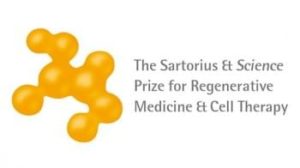 The annual Sartorius and Science Prize for Regenerative Medicine and Cell Therapy is geared towards researchers focused on basic or translational research that advances regenerative medicine and cell therapy. The initiators are looking forward to receiving your application before 1 October 2019.
Eligible fields: Entries accepted from the fields of regenerative medicine, cell therapy, gene therapy, immunotherapy, and materials and tissue engineering.
Eligibility: Individual scientists who received their PhD or MD within the past 10 years may apply.
Required documents: Please submit a 1,000-word essay describing your research and its implications for your field, plus supporting documents.
Apply here
What is there to win?
• US$ 25,000 and a publication of your essay in Science
• Publication in print of the Grand Prize essay and those of up to three runners-up on Science Online
• 5-year AAAS membership and online subscription to Science
• Other perks and benefits from the sponsoring company, Sartorius
Source: hDMT